finally getting around to posting today's outfit! Its been a long and busy day and I'm not ashamed to say I can't wait to put my kids to bed for the night!
One of my favorite's, this sums up my sense of humor to a T! From
Threadless
, the BEST place to get funny and artistic graphic Tees!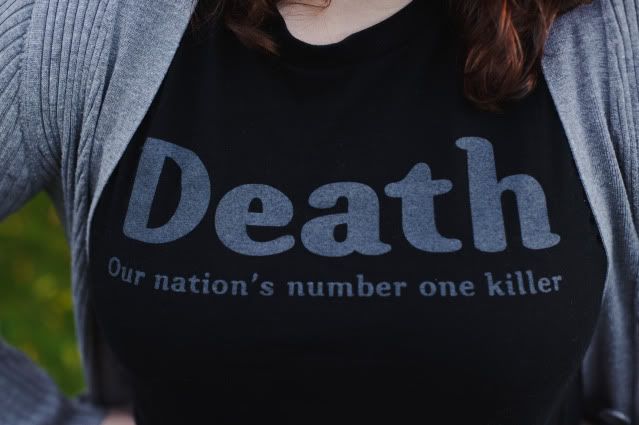 Silver Bow headband: F21
Earrings: The Icing
Tee: Threadless
Jeans: F21
Shoes: Target