Home Renovation - Guest Bedroom
By Tiffany Detweiler - Friday, June 03, 2011
More house pictures! Today I'll be featuring the Guest Bedroom which already had its first set of guests last week! My mom and dad in-law came to CT to visit and although the guest room still has a way's to go in terms of decorating I think we are on the right path!
First, here is an image of the hallway which I recently painted. Unfortunately I didn't grab a before picture so you'll just have to trust me when I say the gray is a huge improvement! Now I just need a corner table, a new light fixture and more art on the walls and it will be perfect!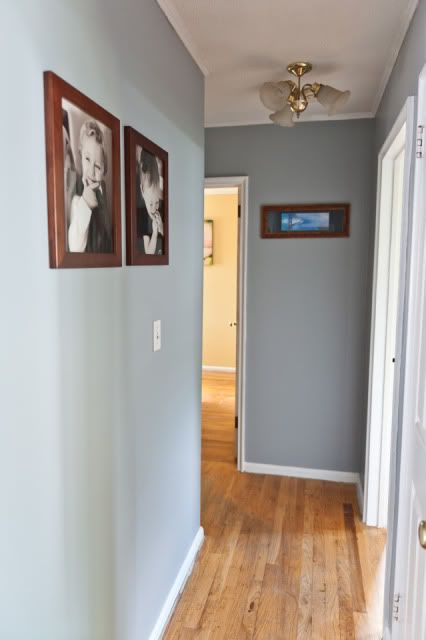 Before Pictures of the GR
I want our guests to feel relaxed and cozy when visiting so I went with a Beach/Spa theme. I wanted all the colors to be reminiscent of the Sea and Sand.The room gets really pretty light in the afternoon and makes it look warm and inviting! Still much to be done, like finding a dresser, adding some fun potted plants and James suggested a slatted wooded rocking chair but I'm happy with the progress so far!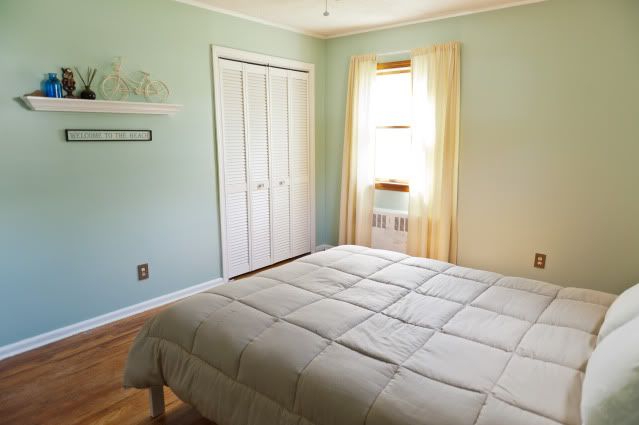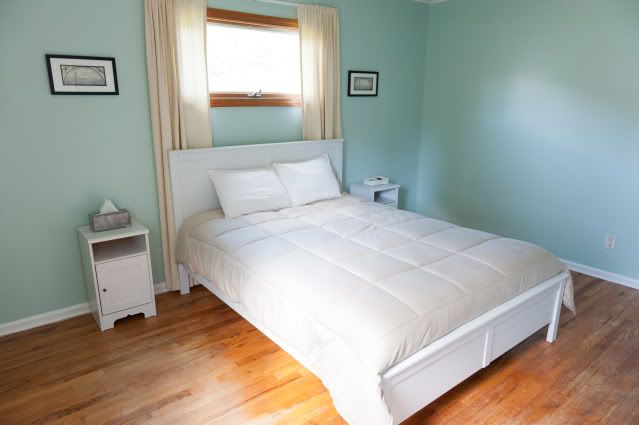 We collected the seashells ourselves when we visited the beach last week!
Don't know what it is about this metal bike but I love it and had to have it in this room! Also, it only cost $6!