Day Dreaming
By Tiffany Detweiler - Monday, April 04, 2011
After all our home searching we have found a home that we love and can't wait to move into! Unfortunately the process seems to be taking longer then we hoped, but good things come to those who wait...right? We made the offer on the house March 5th and we have a closing date of April 22nd. That's 7 weeks, the waiting and massive amounts of paper work we have to sign are making us anxious to have this process done and over with! Right now the only way I maintain my stress levels is by day dreaming of making the house our own. Which brings me to my latest "Current Obsessions"
White dinnerware
I love the simple yet elegant look of white dishes! Plus, with white dishes and serving plates the food takes center stage. This is a beautiful set from
Pottery Barn
(which happens to be on sale right now)!
In my opinion white dinnerware is perfect for open shelving in the kitchen, I'm now determined to have a kitchen that looks similar to these beauty's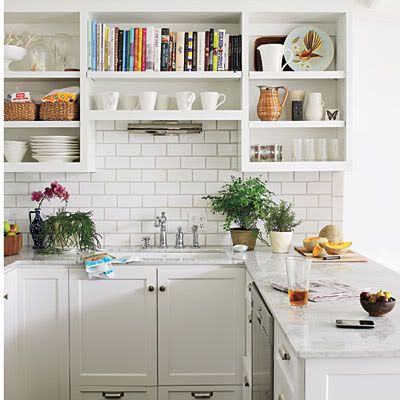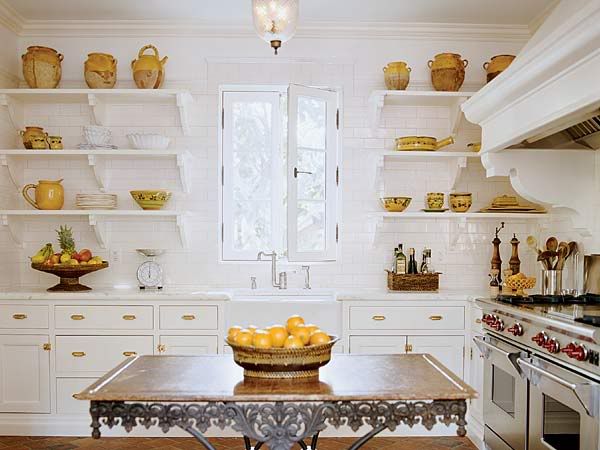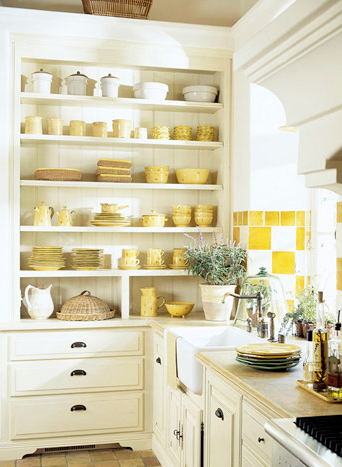 We plan on having a white and black kitchen with yellow accents so I especially love the yellow in the above kitchens! The plan is to start painting and doing some renovations right away so keep your eyes peeled for those fun before and afters!