Birthdays, Snow Days and Christmas Day!
By Tiffany Detweiler - Sunday, December 20, 2009
December is a busy month, I think everyone on some level can relate to that. For me it is an especially busy month, December is packed full of birthdays (Mine, Fawns, My Father-inlaws, 5+ other friends, my son Jack's and of course Jesus's)! So there has been lots of parties and shopping in the last couple of weeks. Not to mention the big winter storm that dropped 12 inches of snow on the valley floor! Normally our area doesn't get a large snowfall till January so having all this snow before Christmas is quite a treat and it was a good excuse to stay home and just be with my family!

Just as a reminder, we are still taking nominations for our "
Giving is Awesome
" event so please take a few minutes to nominate someone you know and make sure to check the blog Christmas Day to see who the winners are!!
Here is what i've been up to the last couple of weeks...

The snow starting to cover the ground...I love my neighborhood covered in snow!

Big brothers are so much fun...Jack getting Kaylee with a snowball!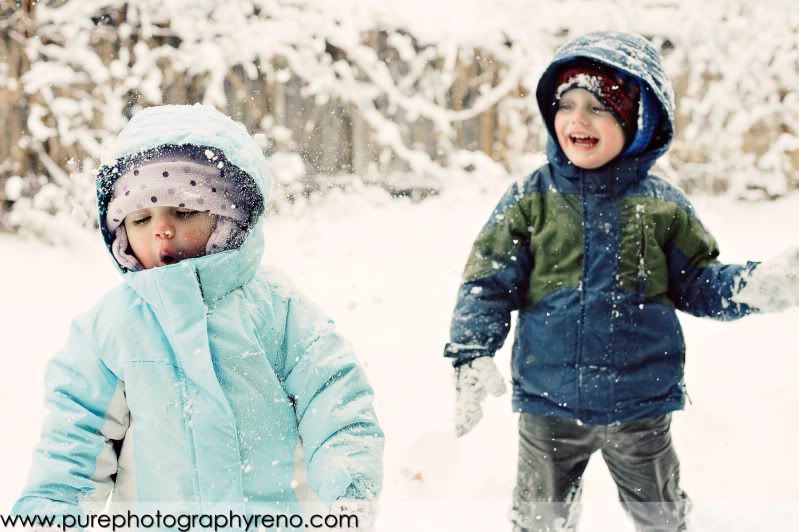 Went out and did Mike and Fawns Christmas pictures! So happy with how they came out! They are such a wonderful couple!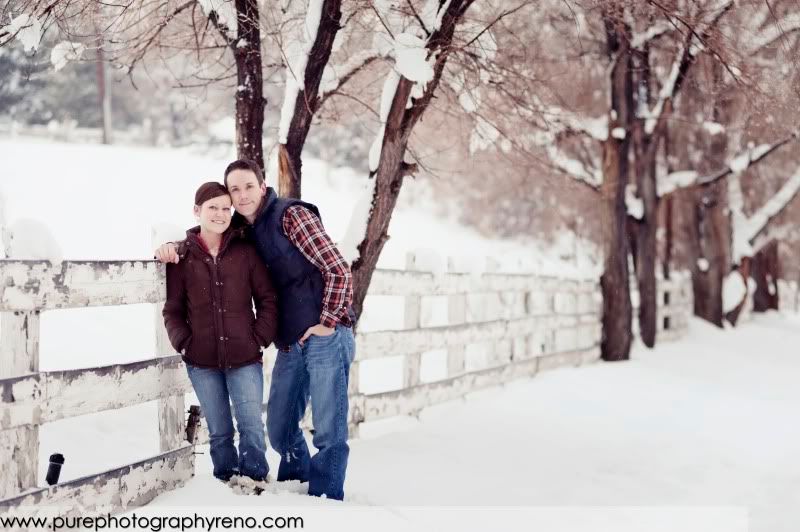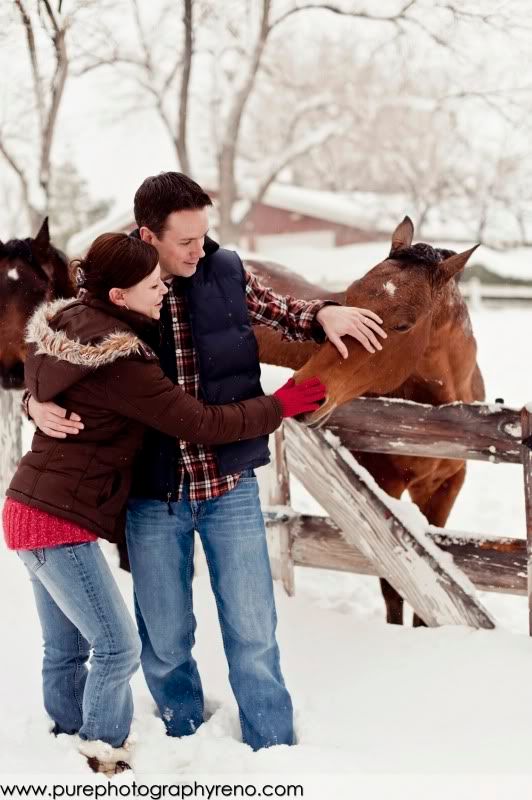 Was so excited the horses were feeling social!

Cute outfits from Grandma inspire mini photo sessions

Getting cozy in front of the fire

Jacks's 3rd Birthday party! There was bowling, a Robot cake, Glow sticks and balloons!