Featured Vendors - Holly Fleur|Fine Floral Design
By Tiffany Detweiler - Friday, November 13, 2009
Things have been a little slow on the blog front, I've been dealing with sick little munchkins and they were kind enough to share their germs with me! I'm on the road to recovery though and should be in tip-top shape in no time, which means there will be many more blogs going up and fun sessions to share with everyone!

Before I had fallen ill I met with the fabulous and extremely talented Holly Turville of
Holly Fleur|Fine Floral Design
. Brides, I'll be honest, Holly is the BEST in the area! She is beautiful inside and out and her floral designs are like pieces of art! I had a grand time chatting with her and photographing some of her beautiful creations that she made just for us at Pure Photography! Enjoy the interview and pictures and if your looking for a floral designer for your wedding get in touch with her, you will not regret it!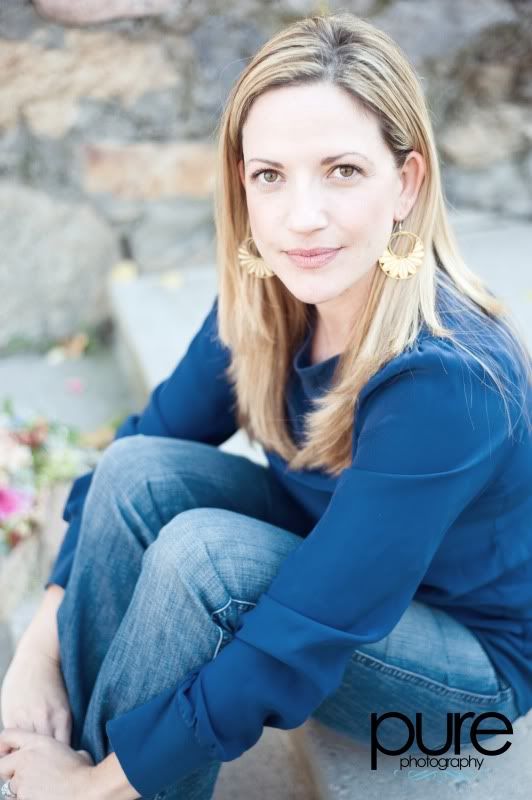 Where do you get your inspiration?


Oh my gosh, I find inspiration everywhere! I have always had a thing for shopping (I am clearly, such a girl... flowers, shopping, add some wine, friends, and a good meal, and I'm set!) I can spend hours wandering through the stores checking out the latest design, texture, pattern, color palates of things- whether it's clothing, furniture, linens, glassware, or even groceries and their packaging. I think I've always been fascinated by different prints and graphics too- which change a lot with time. All of these elements seem to transform themselves into good floral design as well. As a designer I am constantly checking out what is currently hot or "of the moment" in a number of different magazines. I have so many favorites.... home decor magazines (like Veranda and Elle Decor) are super fabulous to peruse to find really fabulous, innovative ways to display florals en masse, which is totally cool right now. I also subscribe to tons of great floral magazines for the trade and specifically for brides, like Florists' Review, Grace Ormonde Wedding Style, The Knot, etc. But, I must confess my latest obsession with the whole blogging world. It is amazing to see how beautifully executed photography can transform a bride's event into the most gorgeous memories through images. Some favorite blogs of mine right now are definitely worth checking out. They are,
Green Wedding Shoes
,
Style Me Pretty
, and
Once Wed
. Super, super inspiring and fresh. I love the beautiful quirkiness of it all.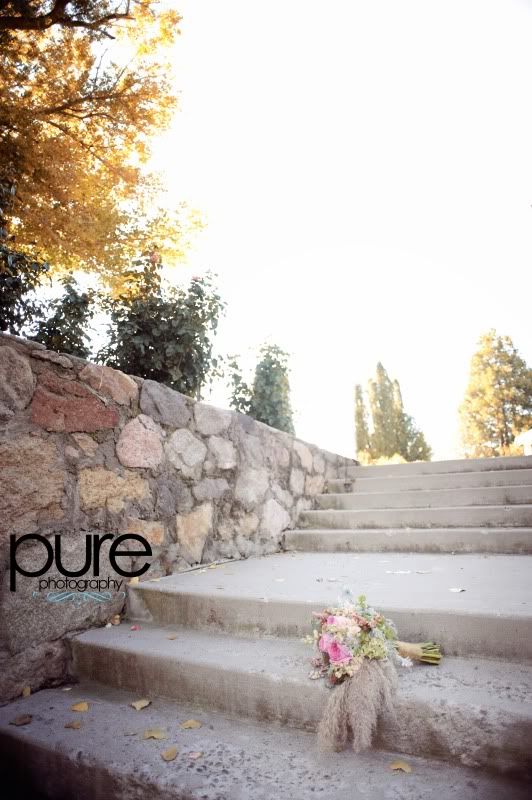 Does it help to know the Brides wedding date and the venue?

I truly believe that the venue drives the decor- and that prioritizing is key in choosing a venue. Many venues offer events outdoors in rented white-tents. This is an incredible option for a bride and groom, especially if there is a lovely view to take in- just remember... everything, and I mean everything typically needs to be brought in- aka... rented. (Think: guest tables, linens, chairs, chair covers, cocktail tables, service-ware, etc.!) While the blank canvas is a lovely tapestry (and much can be done to dress up simple white tent to transform it into something magical!) just keep in mind that rental costs are typically quite high, if not astronomical. The tricky piece of the puzzle is to prioritize your wedding, so you don't blow your entire budget on tables and chairs alone.

There are so many things to consider while looking into that "perfect venue". You definitely have to think about your guest count, the weather, "the" dress, your style, your reception "vibe" and the overall feel that you are going to want your guests to feel while attending your wedding! Do you want it to be a classic, formal event or an outdoor barbecue at your auntie's house at the lake? Is it important for you to provide entertainment such as a live band for your guests? If so, you may need a country club atmosphere to get the party started. If you are set on marrying horseback on a ranch, will there be electricity and services for all 400 guests on your list? And if you have a larger event, will the venue accommodate the party size that you have in mind? So many things to consider!

In terms of decor and the venue, there are just as many things to consider. If the entire ceremony and reception are going to be held outdoors in June, will there be ample shade for not only your guests, but also the 30 centerpieces of light blue (hyper-temperamental) hydrangea that you fell in love with at a friend's wedding last spring? Is wind going to play a factor in your must-have tall, branchy arrangements? If you have your heart set on a gorgeous aisle runner of rose petals, location and time of year are going to be vital considerations in determining whether that will be possible or not. You might have to reconsider your childhood church with the gorgeous windows after all.

I am loving the trend right now of funky, rustic venues being used for reception sites. They offer just as much character and visual appeal as the loveliest of lovely ski resort chateau. It just depends on what you (and your mate!) are all about. It truly is so important to have not only your venue, but also your decor reflect the two of you as a couple! If the two of you met Palm Springs, vacationed there 20 times while you were dating, and later got engaged there- why not use inspiration from the desert in your event? Succulents have tons of "it factor" right now in the floral world. Bring in those Eames chairs and create a lounge feel for your guests and serve some up some fabulous "signature" cocktail that the two of you fell in love with- as you were falling for each-other.

Today, we are so lucky because most varieties of flowers are available to us year round- however, you must expect to pay a whole lot more for those beautiful peonies in August, rather than waiting for them to grow naturally- in California in late winter, early spring. I highly recommend using what is in season- as locally as possible- to get the most "bang for your buck". Fresh-cut flowers are expensive, even in season, and they have become a luxury to most of us. My thought is, why not make the most of them for your event by considering something perhaps "outside of the box" and in abundance- if the price is right? But in the same breath... I must say that if money is no object, anything is possible these days thanks to our grower friends in Holland and South America, and the ever-so-amazing Fed-Ex.

What is your ideal client?

In all honesty, I love those brides that come to me with a huge story-board of inspiration, colors, and fabric swatches just as much as I love the ones that just simply need me to hold their hand and guide the way. The creative process is always ever-transforming and organic and exciting! I suppose at the end of the day, the extra fun clients are those who are trusting and not afraid to keep an open mind.

What does the consultation process consist of?

When I first talk with a bride over the phone, I like to obtain some basic information from them and will then e-mail a list of questions/details to have ready for me when we meet for our first consultation. The initial consultation then typically begins someplace casual (usually a coffee shop or wine bar) so I can learn more about the bride and groom. I pay close attention to key describing words, "funky, classic, retro, beautiful, abundant, fresh, bright, fun".. you get the drift. It is important to discuss budget at this time as well. Before an initial proposal can be put together, it is important for me to know an approximate budget for florals (which in this industry is typically around 8-11% of the total wedding budget) so I know where to start. Brides must be realistic in setting their budget. It is vital for them to know that if they are on a tight budget, it's okay, but perhaps they should reconsider the 9 bridesmaids and corresponding groomsmen and bring the count down to 2 on each side. (Doing that alone can save a lot of money!) Additionally, the guest count plays a huge factor in the number of centerpieces needed for the event. All important things to consider.

Once I have collected all of the "vitals" I will then go to the studio and play with some ideas. I will create the "dream" proposal, based on the bride's desires and take it from there. We then meet again and go over the proposal together- which essentially breaks down exactly where each dollar is being used and spent. X amount for the bride's bouquet, Y amount for the centerpieces, etc. We then, together, make additions and changes, as we see fit. I then require a deposit of $200.oo or 25% of your total floral budget. The parties understand that the deposit is to reserve time on the wedding date. In doing so, I turn away other clients for that time period. This assures that the bride's date is hers!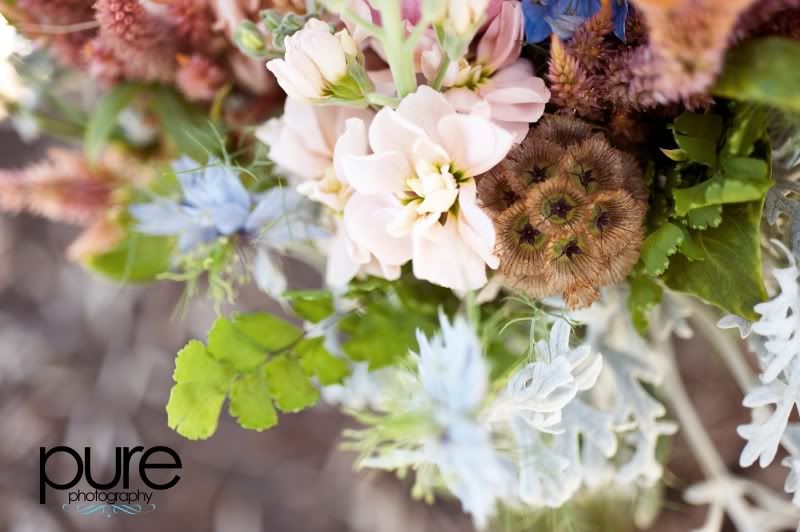 How would you describe your style and approach to floral design?

I suppose my style is fresh. I like to incorporate the unexpected into my design. When describing my style to people, I like to use the term "classically modern". Although a bit of an oxymoron, I feel it suits my work and personality best.